Why join blackmore Partners?
Industry Skills and Experience –We give exposure to our interns on the private equity (PE) industry expectations and how PEGs and Investment Banks operate that train them to speak confidently with PE Firms and Executives. Our unique company structure allows our interns to get hands-on experience in sales negotiations and account management.
Professional Growth – We invest our time to nurture our interns so they can excel their performance in ever-changing PE environment. There will be countless opportunities for our interns to explore different areas of interests as they work with BMP, such as jumping into projects or joining new teams within the first 2 weeks of the internship program.
Working Environment – The life at Blackmore Partners will always be active and fun. Our fast-paced environment pushes our interns to achieve their personal and professional goals at the end of their internships. Their innovative ideas and voices are heard and valued so there will be no rooms for bureaucracy. Our interns, who are diverse in culture and background, create a unique, warm, and welcoming atmosphere.
Our Internship Program
Blackmore Partners (BMP) Internship Program will provide enthusiastic candidates with an opportunity to break into this highly competitive industry and will teach you skills in demand by private equity groups and corporate businesses. Our interns participate in a rotational program through all levels of our firm, giving you a comprehensive overview of how deals are sourced, prepared for shopping and to follow up till it's closed. Placed in small teams, you will be responsible for executing and monitoring critical segments of the business, comprised of back-end processes (Deal Funding process) and front-end processes (Deal Sourcing and Generation). You will be responsible for executing your tasks, while monitoring their impact and, developing strategies to improve the effectiveness of our company.
It is important to note that this is a full-time (Monday to Friday, 8AM to 5PM) 3 or 6-months unpaid position that requires a significant commitment to build up your career and/or get the full benefit of what we offer at BMP.
What You Will Learn
Client Relationship database management
Deal marketing materials Preparation
Financial language and variables of deals
Industry expectations
High touch/hands-on communication
Confidence in communication
Presentation skills
Knowledge about PE groups' and M&A communities' needs and criteria in deals and talent acquisition
Meng Gao
Former Digital Marketing Intern
Currently working as Assistant Manager at Fresh International Market Inc.
"My Internship with Blackmore Partners gave me the opportunity to network with professionals in the private equity industry and C-level executives. I not only worked closely with other talented interns but also several experienced colleagues. I acquired a good work ethic and gained skills like self-discipline, time management and the ability to successfully handle multitasking. Also, it was fun to explore and solve various problems in digital marketing along with my supervisor. You gain from what you do, but most importantly, from what you see and how you think."
Apurva Dubhashi
Former M&A Intern
Currently working as Investment Banking Analyst at Alpha Capital Holdings, Inc. Greater New York City Area
"Blackmore Partners is a well-rounded program for those seeking to build a career within the finance industry. The program walks interns through the various parts of Blackmore's business model to build a repertoire of practical experiences. Hard work and initiative is always recognized and rewarded by management to expand your skills and experiences. Apart from building my M&A experiences and professional network, it was a fine opportunity to work with intelligent and dedicated colleagues in a collaborative environment. "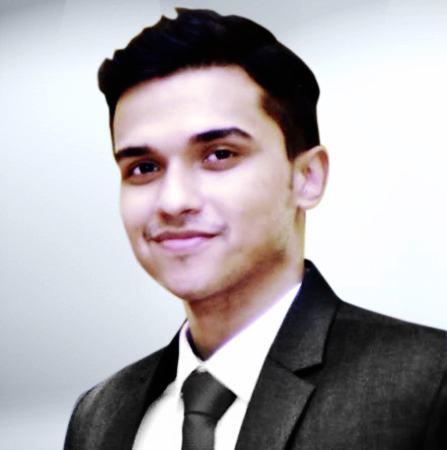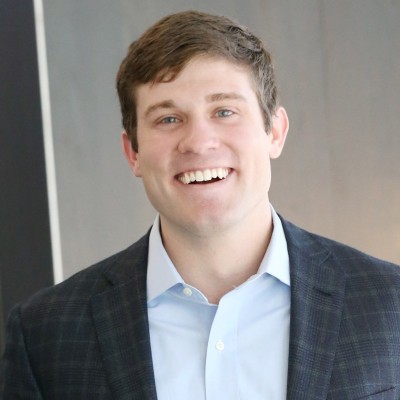 ZANE HENDRICKS
Former M&A Intern Currently working as Investment Banking Analyst at Ziegler
"Blackmore Partners is a good learning experience for someone trying to break into the world of finance. This internship allows get as close to the deal as your skill set will permit. If you put in the hard work, you can develop a very relevant skill set at Blackmore. These skills will become the foundation, which you can build on throughout your career. For me personally, the network I developed of M&A professionals, and the friends I made in the program along the way made this internship very valuable to build their own path forward."
DARIA IAKOVISHINA
Former M&A Intern (Currently working as Analyst at JPMorgan Chase&Co)
"It's a great place for someone who wants to start his career path. Here, you can get all essential skills that will be transferable and applicable at any other job or industry you choose. Furthermore, the Managing Director provides opportunities to build your own connections by going to the networking events. You get what you put into this internship. If you are smart and enthusiastic, you I'll be noticed by the management team that can give you a chance to work on interesting tasks and develop yourself as a professional. Recent graduates, don't hesitate to apply!"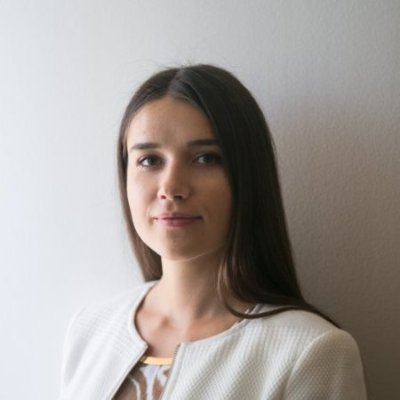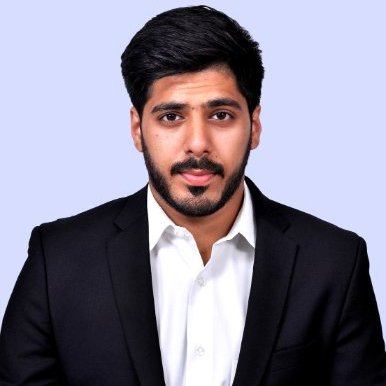 MUHAMMAD SAMI
Former M&A Intern (currently working as Analyst at Morningstar)
"Blackmore Partners provides a great learning experience for people interested in the financial industry. Interns, based on their interests, can take on a variety of projects. Different projects cater to different parts of the private equity deal process. Therefore, interns have the opportunity to develop an array of transferable skills and to better understand the private equity business. Blackmore Partners provides interns with the option of attending networking sessions and forums. These events provide interns with the opportunity to expand their professional network and improve their networking skills…"
FELICIA LUPU
Former HR Intern ( Currently working as HR admin at C space)
"Blackmore is a very good place to start… I literally got my current job thanks to the internship… What I loved about Blackmore Partners was the opportunity to work across different parts of human resources… The internship gives you the opportunity to learn more about the financial industry and to interact with people across all levels… Another thing, are the people you get to work with, they are all smart, motivated… Networking, another benefit you get out of BMP. They have access to incredible networking events where you meet amazing people…"