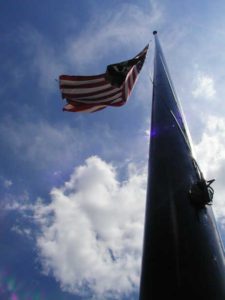 Executives who build a relationship with us are able to leverage their time and efforts more efficiently. Our services assist executives in refining and focusing their business plan, which dramatically reduces the time to market and execution of the strategies. We work with executives to assist them in producing a compelling thesis along with an institutional quality, detailed business plan. Since we are funded by private equity, there are no fees assessed to our executives for our services.
These services have permitted our clients to present their business plans to a wider investor audience, to secure more favorable capital structures, and to negotiate terms which give them a greater role in the company, superior deal economics, and greater up-side potential. Our process begins with finding the best and most qualified executives in an industry, who are looking to either purchase a business or raise capital to enhance their existing business.
---
IMPORTANT LITERATURE
The Backable Process for Executives 
---
The executives we work with have three main qualities:
Strategic insight and relationships that can lead to a transaction opportunity in an industry where they have established a strong operating history.

Significant experience in operating a middle market to large and complex operation, with a minimum of $50M in revenues or $4M in EBITDA. Positions held have included: CEO, COO, CFO (with operational experience), President, EVP, VP, or GM. Usually, if executives lack the background or experience to operate a company of at least $50M revenue or $4M EBITDA, we arrange for them to partner with other executives who have the requisite experience.

A vision of target acquisitions that would represent a good fit for their business plan and overall strategy. Our target executive will usually meet the following criteria:

Deep industry experience

Measurable results outside of the market

A track record of creating significant shareholder value

Dedicated focus to growing and transforming companies

A deep understanding of the macroeconomic and microeconomic issues important to producing detailed forecasts
For executives who meet our criteria, we also offer a way for you to work with Blackmore Partners. We pay fees to any executive that brings us an actionable deal that closes. This fee is only paid if the executive does not retain an active role in the company after closure (i.e. President or VP). Blackmore Partners will pay a competitive finder's fee depending on the level on involvement of the executive. Below are further details on the entire process.
---
Guidelines for Referring Companies For Sale
This guide will assist you to get paid for finding companies for sale. By introducing us and our Private Equity partners to parties interested in selling their companies, you will earn a commission upon the deal closing.
We are paid by private equity firms to work with you to undertake actions that will result in our private equity clients' acquisition of a private company with revenues between $35M and $200M and at least $5M EBITDA. If a company's EBITDA is less than $5M, PE will consider it as an add-on acquisition. An add-on acquisition should be no less than $1M in EBITDA unless it is distressed. It is our job to facilitate this process and we are paid by PE upon successful completion of an acquisition.
WHAT TARGETS FIT OUR REQUIREMENTS
Companies located in the U.S. and Canada

Private companies with revenues between $20M and $250M

EBITDA between $4M and $40M

Companies whose owners are willing and ready to sell

Distressed companies

Leverage Buyout, Management Buyout, Management Buy-in, Growth/Expansion.
WHAT YOU GET PAID
As our finder, you will receive anywhere from $25,000 to $150,000 of our take, depending on the size of the transaction.

Blackmore Partners pays a competitive finder's fee for providing all the necessary information such as strategy, getting all the necessary financials, continuously communicating with the seller, and setting up meetings with buyers.
TYPES OF TRANSACTIONS WE ARE LOOKING FOR
Carve-Out's (unnatural divisions or divisions that don't fit the core strategy of an organization)

Consultant Buy-Out (you consulted the company and are looking to buy-out the owner)

President/COO run companies (current owners have left the operations of the company to the President/COO; President/COO is looking to buy-out the company)

Estate Plan/Family Transition (children of the retiring owner don't have the expertise to run the company)

Broken Investment Bank Process (investment bank unsuccessfully marketed the company)
HOW WE GET IT DONE
We will identify private equity groups from our database which includes over 1400 private equity groups in the US and 8000 worldwide.

If you decide that the company you are mentioning to us is right for you, we are willing to work with you to find the right private equity partner (we will not share our fees but you will be getting an equity stake in the transaction). Note: If you know of such companies, send us an NDA and an e-mail stating the industry, revenue, EBITDA, contact person, 5-year historical financial statement, and your angle on the specific opportunity. Once received, we will schedule a call to guide you through the process.