Gerald O'Dwyer
Managing Director/Partner – Managing Director for Latin America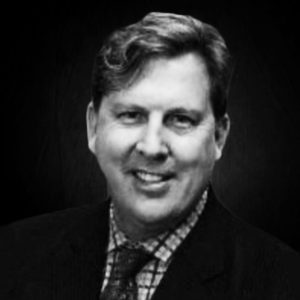 Gerald O'Dwyer
Managing Director/Partner – Managing Director for Latin America
Gerald is recognized as a thought leader and outstanding innovator in the rapidly growing field of private equity. He is the founder of Blackmore Partners, an independent private equity firm and intermediary. Blackmore Partners provides investing capital and business expertise to enterprises with potential. Blackmore Partners forms strategic partnerships with existing management teams, leveraging expertise and relationships to stabilize, strengthen and grow lasting value. Moreover, investment efforts and managerial expertise focus on the operation of a global and diversified portfolio of business enterprises. This includes opportunities in industries such as media, distribution, healthcare, defense, and financial services. Secondly, Gerald O'Dwyer is also a non-executive co-founder of the PECO Fund, an investment group of proprietary M&A intermediary partners, high net worth individuals, family offices and institutional investors. This fund acts as a co-investor alongside Private Equity Sponsors. Together, each target company belongs to the Private Equity Sponsor and the Target Investment, LLC. Furthermore, PECO's investors have a unique opportunity to participate in deals not otherwise available to the public at large. Finally, partnering with institutional capital, he has built a diversified and extensive network to identify executives interested in: (1) buying a company or division, (2) acquiring a company they have identified in their industry, or (3) seeking to purchase a company in a specific industry. He recognizes that an expert management team is integral in driving a successful LBO, MBO, or merger and acquisition.
Gerald O'Dwyer Sr.
Late Co-founder & Investor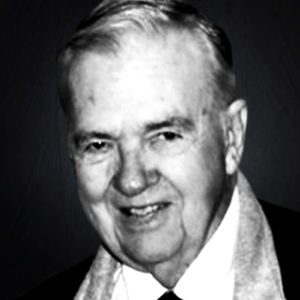 Gerald O'Dwyer Sr.
Late Co-founder & Investor
Gerald O'Dwyer Sr. is the late father of our managing director Gerald O'Dwyer. He provided the seed capital and was the co-founder of Blackmore Partners. He passed away April 3rd, 2017.
Rick Grady has significant executive experience in the technology and banking industries, having served over three decades in senior leadership positions with Electronic Data Systems(EDS), Affiliated Computer Services(ACS) and Computer Task Group(CTG), primarily in their banking and investment divisions, and in numerous corporate roles involving acquisitions, competitor intelligence, analyst relations, revenue enhancement, strategic planning and R&D. Beyond technology, his experience encompasses economics and finance, and lobbying for community-based financial institutions and their customers at state and federal levels. Rick is also an elected official, serving as a Councilman in the City of Plano, and a combat veteran having served in the U. S. Army.
Yelena Edelstein
Deal Partner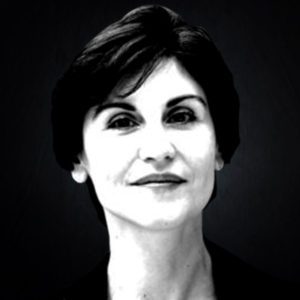 Yelena Edelstein
DEAL PARTNER
Yelena Edelstein is Deal Partner at Blackmore Partners Inc. – a Chicago-based Private Equity Independent Sponsor firm that, since 2005, has been partnering with highly accomplished executives to acquire and build leading companies. At Blackmore, Yelena is responsible for investment thesis development, deal origination, due diligence, valuation, and transaction execution. Prior to Blackmore, Yelena was Principal at Amicus Capital Partners – a Chicago-based Private Equity firm with deep expertise in medicine and the business of healthcare, and exclusive focus on the healthcare industry. Prior to Amicus, Yelena has founded two independent consulting firms: a technology consultancy specializing in the design and architecture of strategic technology solutions, and a management consultancy focused on business architecture and capability-driven strategy. Throughout her consulting career, Yelena consistently stayed at the frontier of the technology and industry curves to deliver innovative business and technology solutions for Fortune 500, mid-size, and start-up companies across Insurance, Financial Services, Healthcare, Pharmaceutical, Telecom, Human Resources, Leasing, and Restaurant/Retail sectors. Yelena's clients include Allstate Insurance Company, Discover Financial Services, McDonald's Corporation, Options Clearing Corporation, CVS/Caremark, Hewlett-Packard. Yelena is a member of the Clinton Global Initiative America and serves on the Leadership Council of Upwardly Global. She is a mentor at MATTER, Chicago's new hub of healthcare innovation and entrepreneurship. Yelena received her MBA from Northwestern University Kellogg School of Management and completed coursework in Mathematics and Informatics at universities in Ukraine and Russia.
Grayson Hoberg
Operating Partner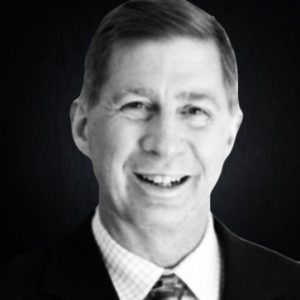 Grayson Hoberg
Operating Partner
Grayson Hoberg is an Operating Partner at Blackmore Partners Inc. – a Chicago-based Private Equity Independent Sponsor firm that, since 2005, has been partnering with highly accomplished executives to acquire and build leading companies. Grayson is a Senior Executive with extensive U.S. and International experience in technology, media, telecommunications, manufacturing, food, and turnarounds in Fortune 500 companies and start-up businesses. He has the ability to translate ideas, concepts and technology into business solutions that produce measurable financial and operational results. Grayson has previously served as the CEO, CFO, COO, and EVP for a number of public and private companies. Moreover, Grayson led two successful stock offerings, many private equity offerings, and various private and government debt transactions. Grayson received his MBA in Finance and Management Information Systems from the University of Denver. And he received his Accounting degree from the University of North Dakota.
Jim Carbine
Operating Partner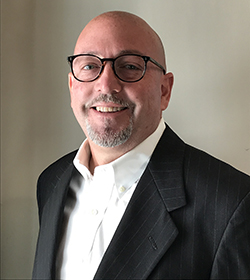 Jim Carbine
Operating Partner
Jim is an executive with 35 years of experience, primarily, in the packaging/paper/paperboard industry. He ran a $175M division of a 100+ year old packaging/paperboard company and grew a $420M sales organization, expanding into markets in Asia, South America and Mexico. A graduate of Marquette University, Jim specializes in EBITDA and revenue growth, rapid turn-arounds, improved safety metrics, and is a passionate Lean Six Sigma Driver. He is also an entrepreneur who built, owned, and operated restaurants.
Angelica Sepulveda
HR Manager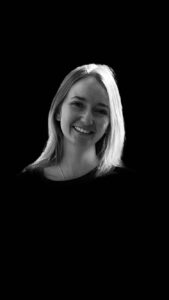 Angelica Sepulveda
Human Resources
Angelica Sepulveda is from Colombia and moved to the U.S in 2012, residing in Nashville Tennessee. She graduated with a bachelor's degree in Psychology and Business in 2016 from Cumberland University and proceeded to get her MBA in Human Resources in 2o18.  Angelica has been a part of the Blackmore Partners team since 2018, where she has since overseen the HR and Talent Acquisition Team. Currently, Angelica resides in Quintana Roo, Mexico.