Private Equity Firms Signaling Caution in 2023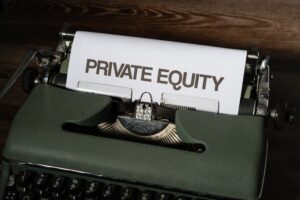 According to Pete Witte, EY Global Private Equity Lead Analyst, 2022 was the second-most active year for PE in the past decade with announcing transaction value of just under US $730b. However, since the second half of 2022 and entering 2023, PE firms are being increasingly cautious with their actions in the face of inflationary pressures, the macro impacts of the elevating war in Ukraine, a widening valuations gap, and increasing cost of investments due to rising interest rates.
Consequently, it is safe to say that PE firms are going to be more selective in choosing their senior executive partners during this year. In an industry that is already so competitive with talented professionals aiming to land the same seat. You are probably perfectly qualified for your aspiration in terms of experience and skills, yet the PE firms might not recognize this because you don't speak the language.
Don't Be Discouraged
They have the Money. There is a tremendous amount of opportunity and dry powder still sitting there placing pressure on firms from Limited Partners (LPs) to invest. Positioning, strategy, and talent are all things you need but are not things that will set you aside. And although there is still plenty of dry powder, according to Pitchbook, investment costs have gone up significantly due to inflation and rising interest rates. This is likely what is driving much of the caution, but LPs still want their ROIs.
This is where top executives come in. PE firms want to invest, whether it be in an add-on, which lately has been representing more than 50% of the deals, carve-outs or a valuable restructuring. Industry leaders have the ability to take companies that are struggling or even underwater and turn them into lean and efficient machines that multiply revenues.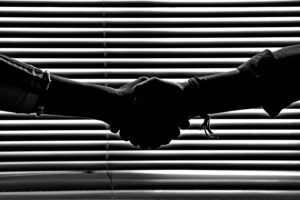 Boom or Bust
According to Witte, some of the industries that have fallen from favor are back on the rise again. The energy sector especially with the increasing demand for renewables. This gives executives with experience in this area an opportunity to thrive. Infrastructure should be on the rise and Tech companies should still be attractive. We are also seeing a lot of activity in the healthcare sector.
These are all competitive areas; we have proven in roads and a formula for success. The right executives with the right experience can make an impact on any industry.
Senior Executives Have the Skills For PE
What we at Blackmore Partners can do to help, is to provide professional training and communication channels to transition yourself into the type of partner that a PE firm will appreciate instantly. Having successfully held over 40 virtual conferences bringing PE firm representatives and senior executives together, the managing director Gerald O'Dwyer led team is equipped with PE acumen and systematic solutions that will prepare you to build your funnel and investment thesis, and most importantly, ample live interpersonal PE exposure through six pre-conference workshops. Plenty of private equity networking and resources as well.
We are preparing for a February 22nd conference, which is now closed for enrollment and features over 15 PE firms. We look forward to having you at the next conference in the future, as either a guest, LITE, or a FULL member.
For more details, please reach out directly to Blackmore Partners, Inc or visit our websites:
https://blackmorepartnersinc.com/
https://www.blackmoreconnects.com
Written by Chris Coulombe