Digital Marketing Internship
The Marketing Interns will work closely with the Marketing Director as well as the Private Equity Business Development team. Interns will learn about the different platforms Blackmore Partners uses and are responsible for assisting the organization in developing and implementing its marketing, business development, and public relations plans. Marketing Interns will have the opportunity to help build marketing campaigns and learn the basics of launching a marketing campaign in Infusionsoft by Keap CRM System. Marketing interns successfully completing their front-end tasks can move on to other projects at the back end, for which further training and instructions will be provided.  
DALTON DILLOW
Former Digital Marketing Intern
Currently Assistant Manager at Planet Fitness 


"Blackmore Partners LLC, I can confidently say that it was a transformative experience. The program provided a perfect balance between hands-on learning and guidance from experienced professionals. From day one, I was entrusted with real responsibilities and given the opportunity to contribute to impactful projects. The team fostered a collaborative and supportive environment, always encouraging innovative thinking and pushing me to excel. I had access to cutting-edge tools and technologies, enabling me to gain practical skills in areas such as data analysis, campaign optimization, and digital advertising. The mentorship provided by senior team members was invaluable, as they not only shared their expertise but also invested time in my professional development. Overall, the digital marketing analyst internship program at Blackmore Partners LLC exceeded my expectations and prepared me for a successful career in the digital marketing industry."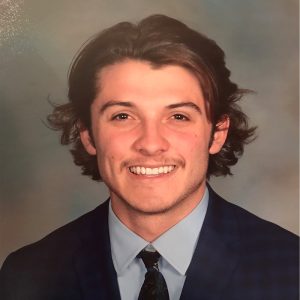 DYLAN SCHWARTZ
Former Digital Marketing Intern
Currently Senior Associate, Programmatic at MedianCom 


"The most satisfying part about my internship at BMP was the opportunity to work within a variety of digital marketing platforms, such as Hootsuite, Microsoft Teams, Canva, WordPress, and Microsoft (Excel, Word, PowerPoint). I think that to succeed in an internship like this is to being proactive and holding not only yourself but the other interns accountable. This internship helped me get more experience within a digital marketing role that allowed me to boost my resume. The 3 key qualities that I believe that I learnt from this internship were leadership, creativity and communication".
JACK HOLLINGSWORTH
Former Digital Marketing Intern
Currently a Lease Analyst at CBRE 


"My internship as a Digital Marketing Analyst at Blackmore Partners LLC was an extremely rewarding and motivational experience. This opportunity was predominant in my growth as a young worker navigating the world of office professionalism. I learned invaluable skills from all of my coworkers and senior mentors who gave beneficial feedback on my work. From the first day, you are immersed in crucial projects, collaborations and are given the chance to share new ideas that truly make a difference within the company. Through engaging activities, you won't only gain confidence in the professional realm but you will learn qualities such as determination and adaptability. These will come from the responsibility that the company immediately entrusts you with. Overall, this internship truly surpassed my expectations and I left with newly gained confidence to start my career."